Do you have a business that needs to have a place to call home? Perhaps you have been expanding your business and need a new building or a warehouse space. Maybe you are opening up retail space and you have found what you feel is the perfect location to set up shop. Of course, you might also be someone who is looking for a great opportunity for an investment.
Regardless of why you need to buy a commercial space, everyone has one thing in common. Unless you have a substantial amount of cash set aside to buy a property, you are going to need to have a commercial mortgage.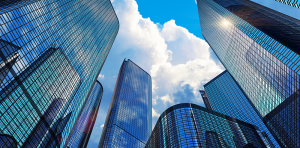 A commercial mortgage is used as a means for businesses and investors to purchase, or perhaps refinance, commercial properties. Having a property that can help you to produce an income is very important, naturally. However, it can often be confusing and sometimes difficult to get the financing you need.
Getting a commercial mortgage for your business in Edmonton can offer a range of benefits when compared with other types of financing, such as adding more backers to your business.
First, you will still have ownership of the business. Those who choose to sell interest in the company or who go through backers to raise their funds are then beholden to those backers. You will have more control over your business with a commercial mortgage, as long as you are paying off that mortgage.
Another one of the massive benefits of getting a commercial mortgage in Edmonton and buying the property is the fact that you can benefit from the purchase as the value of the property rises. This is a similar benefit that homeowners enjoy. Of course, commercial properties are also beneficial for tax purposes.
You can use the commercial mortgage for a range of different types of properties that you might want to purchase. Whether you need to buy up some retail space, a building for a restaurant, an office building, or other types of income properties.
In addition to mortgages, you can get other types of commercial loans that can help you with other expenses that you might have. For example, you might be trying to start up a company and need funds to get everything you need.
You may find that you need to have new equipment for your company, as well. Perhaps you need to have some specialized tools for your business, or computers, office equipment, and other necessary items. Getting the capital needed to finance the equipment you need can often be difficult whether you are just starting out in a business, or you are trying to expand your company. You can work with a leasing professional who can help you to find a lender that can help you to get the financing you need.
You always want to work with the professionals to make sure that you can get the best deals possible. It is possible to take some of the larger dollar transactions that you are making for the larger and more expensive items that you need a bit easier to achieve by breaking up the transactions into multiple leases from several different funders. This will also often make the approval process a bit simpler, too. This could be helpful for those who may have trouble getting other types of loans, such as those who are self-employed.
In addition to equipment leasing, it is often possible to find leasing that could be used for autos if they are needed for the business.
If you are looking for a quality company that can help you with all of your financing needs, we can help. Regardless of your situation, we can work to make sure you have the best possible chance of getting the commercial mortgages and financing that you need for your business. You can make sure you have a wonderful place for your business, or for an investment, and even find some financing options for the equipment you will need. Apply today for our commercial mortgage, or Contact Mortgage Force Team in Edmonton for more information.
Commercial Mortgage Broker
The Mortgage Force Team – Your Edmonton Mortgage Broker
780-466-9898
Apply today for our commercial mortgage, or
Contact Mortgage Force Team in Edmonton for more information.