Are you excited by the prospect of owning your own home? Whether you want to buy a condominium, a single-family home, a vacation home, or perhaps a home that you can rent out and use as an investment. To buy a piece of property, people are generally going to need to have a residential mortgage. They can go through a traditional lender, or they could consider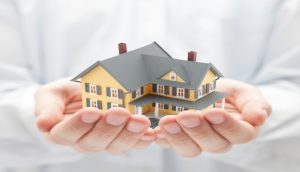 Those who are looking for a residential mortgage in Edmonton may want to consider the benefits of working with a mortgage broker. Getting the financing needed for a business can be difficult and time consuming. Working with a broker can help to make things much easier for you, as they know all of the potential lenders. In addition, a broker will look at your finances to help you find a type of lender that might work well for you.
Cost of Using a Mortgage Broker for a Residential Mortgage
Many people worry about just how much a broker is going to charge to help you find the right mortgage. They do not get paid more if they find a higher rate for you, which is one of the common misconceptions. Instead, they are paid a finder's fee from the various lenders, and this is based on the amount of the mortgage, not the rate. Brokers will provide you with their services for free, since they will be paid by the lenders. Contact one of our mortgage specialists today!
If you are going to be purchasing a home in Edmonton, you need to make sure that you have a plan in place before you get started. You should make sure that owning a home is the best solution for you, and that is capable of qualifying for a mortgage. Then, you can start hunting for the home that you want.
Once you have found something that you like that you can afford, you can make an offer, and hopefully have it accepted and get your mortgage started. It is very important that you remember to get preapproval for your loans before getting your heart set on a home.
Preapproval before looking for homes ensures that you have a reasonable expectation as to the amount of home you will be able to afford. Once you are preapproved for a mortgage, you are in good shape. It's the beginning of the application process for the mortgage. In order to get preapproved, you will need to have proof of your income for review, the source for your down payment, along with a list of liabilities and assets. In addition, the lender will check your credit report. They will then let you know how much you are approved for regarding the loan.
You should always start to look at a potential mortgage term renewal between two and four months before your current mortgage term is about to expire. You might find that it is possible to go through a different lender, which could provide you with more favorable terms and rates. Edmonton mortgage specialists can help you to find the best deals possible.
You might find that you want to refinance your Edmonton home mortgage at some point. Whether you need to refinance and pull out some of the equity in the home for some improvements, or you are just looking for some better rates, refinancing could be the key.
A home equity loan will allow homeowners to borrow a lump sum of money from the equity that they have in their property. The equity is the value that has been accrued in a home or another piece of property or time and as a result of making mortgage payments. This increases the value of the home, making it possible to borrow money if needed.
Have you wondered whether you can afford the mortgage or other types of loan that you want? One of the best ways to make sure you can make the payments is to utilize a mortgage calculator. They are simple to use, and they can provide you with information on Edmonton mortgage rates and repayment, the financial costs of renting vs. buying, how much you could save making biweekly payments, whether you can qualify for a mortgage, and more.
Currently, the prime rate is 3.2% for those who are looking to buy homes in Edmonton. It is important for potential buyers to make sure they understand the rates and that they take the time to find the best options possible.
Residential Mortgage Broker
The Mortgage Force Team – Your Edmonton Mortgage Broker
780-466-9898
Our licensed mortgage brokers can save you thousands
with the best mortgage rate options in Edmonton.