EXPERT ADVICE FOR REFINANCING YOUR EDMONTON MORTGAGE.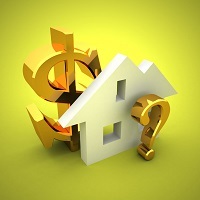 Canadians purchase homes for a variety of reasons. Some want the stability of owning their own home, while others see home ownership as an investment vehicle. No matter the reason, the truth is that homeownership has proven itself to be a stable long-term investment, and one which many Canadians are profiting from.
While many people have chosen to purchase their first home during these times of lower interest rates, there has also been a large movement to refinance home loans and pull out equity for home improvements, investments, college expenses, and even high-interest debt consolidation. Canadians have been borrowing against their home's equity in record numbers, taking out billions of dollars in cash each year.
Canadians today face many reasons to refinance their mortgage. For example, you may have been working at improving your credit score and now qualify for a new mortgage with a better discount, or you may want to stabilize your payments by changing from a variable rate mortgage to a fixed-rate. Refinancing your mortgage is also a good option to pull out equity for consolidating debt, home improvements, investments, college expenses, and more. Give us a call today to discuss your refinance options.