RAISE CAPITAL OR REFINANCE YOUR BUSINESS WITH A COMMERCIAL MORTGAGE BY EDMONTON'S MORTGAGE FORCE.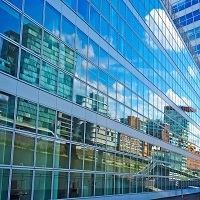 Investors and businesses who are looking for quality commercial real estate opportunities, whether they are considering expanding their business or who want to buy properties that can produce an income are going to need to find quality commercial financing.
What Type of Property Interests You?
How do you plan to use your commercial financing? In Edmonton, you will find plenty of options whether you are refinancing to get a better interest rate, or you are looking to buy a commercial property. You can utilize this type of financing for income properties that you want to purchase and then rent out to businesses, for example.
You could use the financing for apartment buildings and other types of multi-residential properties, restaurants, office parks, retails stores, retail malls, high-rise buildings, industrial spaces, and much more. If you have a goal and the project is located in Edmonton or another area of Alberta, we can help.
One of the options that you might want to consider is bridge financing. This is a type of short-term borrowing that investors can use while they are still arranging longer-term financing. This type of financing can help to get a project started, and may allow the investor or business to start to raise additional capital on their own.
The Dominion Lending Mortgage Force team provides commercial real estate financing to borrowers throughout Western Canada focusing on projects located in Alberta. With decades of experience, we've placed millions of dollars in commercial first and second mortgages in Edmonton and throughout the province, as well as in bridge loans and pure equity investments with a wide range of lenders and investors.
PRE-APPROVALS CAN GUARANTEE YOU AN INTEREST RATE.
Multi-residential properties
High-rise commercial
Bridge financing
Income properties
Restaurants
Industrial properties
Office properties
Self-storage
Retail Malls
Raw land financing
Start-up financing