Do you have a business that needs to have a place to call home? Perhaps you have been expanding your business and need a new building, or a warehouse space. Maybe you are opening up a retail space and you have found what you feel is the perfect location to set up shop. Of course, you might also be someone who is looking for a great opportunity for an investment.
Regardless of why you need to buy a commercial space, everyone has one thing in common. Unless you have a substantial amount of cash set aside to buy a property, you are going to need to have a commercial mortgage.
Commercial Financing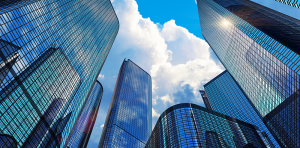 A commercial mortgage is used as a means for businesses and investors to purchase, or perhaps refinance, commercial properties. Having a property that can help you to produce an income is very important, naturally. However, it can often be confusing and sometimes difficult to get the financing you need.
Getting a commercial mortgage for your business can offer a range of benefits when compared with other types of financing, such as adding more backers to your business.
Equipment Leasing
You may find that you need to have new equipment for your company, as well. Perhaps you need to have some specialized tools for your business, or computers, office equipment, and other necessary items. Getting the capital needed to finance the equipment you need can often be difficult whether you are just starting out in a business, or you are trying to expand your company. You can work with a leasing professional who can help you to find a lender that can help you to get the financing you need.
If you are looking for a quality company that can help you with all of your financing needs, we can help. Regardless of your situation, we can work to make sure you have the best possible chance of getting the commercial mortgages and financing that you need for your business. You can make sure you have a wonderful place for your business, or for an investment, and even find some financing options for the equipment you will need. Apply today for our commercial mortgage, or Contact Mortgage Force Team for more information.