Are you excited by the prospect of owning your own home? Whether you want to buy a condominium, a single-family home, a vacation home, or perhaps a home that you can rent out and use as an investment. To buy a piece of property, people are generally going to need to have a residential mortgage. They can go through a traditional lender, or they could consider
Using a Mortgage Broker for a Residential Mortgage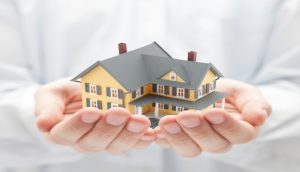 Those who are looking for a residential mortgage may want to consider the benefits of working with a mortgage broker. Getting the financing needed for a business can be difficult and time consuming. Working with a broker can help to make things much easier for you, as they know all of the potential lenders. In addition, a broker will look at your finances to help you find a type of lender that might work well for you.
Cost of Using a Mortgage Broker for a Residential Mortgage
Many people worry about just how much a broker is going to charge to help you find the right mortgage. They do not get paid more if they find a higher rate for you, which is one of the common misconceptions. Instead, they are paid a finder's fee from the various lenders, and this is based on the amount of the mortgage, not the rate. Brokers will provide you with their services for free, since they will be paid by the lenders. Contact one of our mortgage specialists today!